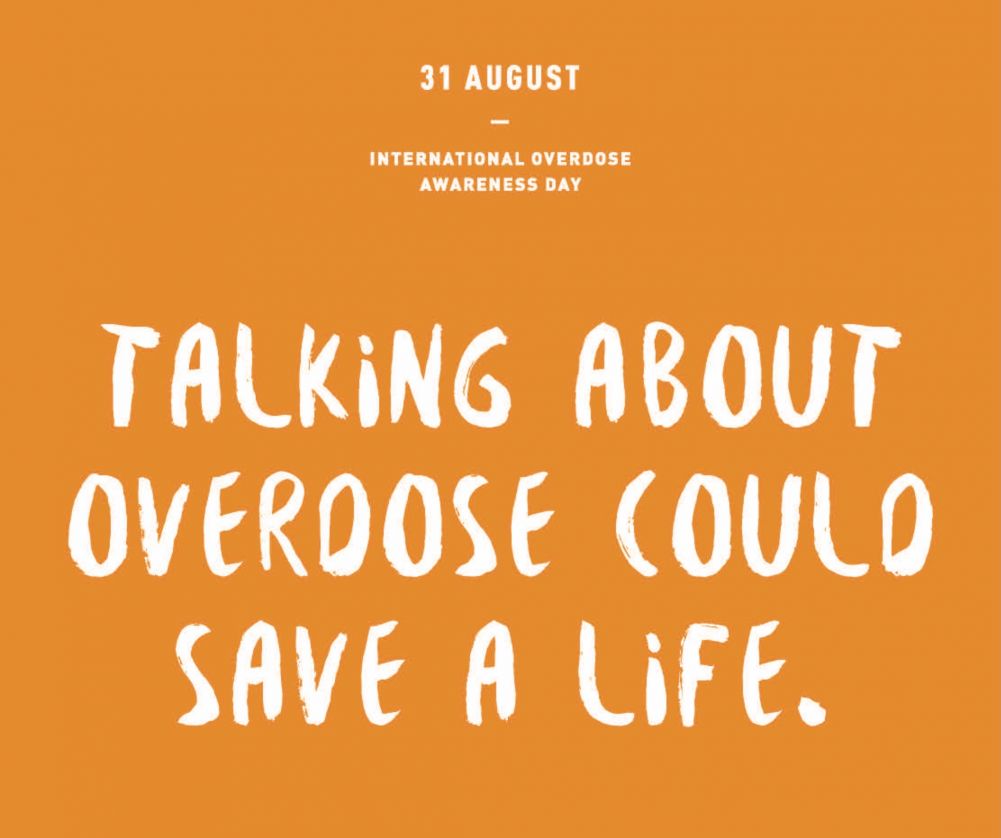 The Reality of Overdose and the Christian Response
Yesterday was International Overdose Awareness Day. 

I was recently looking at the estimated overdose deaths in the US in 2020, and the numbers are devastating. It appears that a record number of people passed in this way last year: 93,331. No area of our country is immune to this crisis. Right here in Tuscarawas County we have already lost 9 people to overdose in the first six months of 2021. 

It can be easy to see these numbers and remain desensitized and disconnected from the problem, especially if you don't personally know someone struggling with addiction. 

But it is important, especially as the Church, to fight this temptation and to truly believe that each and every number reported recently and in the past represents a beautiful person created in the image of God. Each number represents someone who loved and who is loved: a mother, father, child, sibling, grandparent, grandchild, spouse, aunt, uncle, cousin, friend. Each number represents someone who was trapped in darkness and dependency, and at the depth of their being did not want to be. 

We could begin to significantly chip away at the stigma surrounding this topic if we would take that last sentence seriously: no one, absolutely no one, desires to have their life run by addiction. Addiction rewires your brain; it changes you and what you prioritize. As people who see the world through a Jesus-lens, we are called to have empathy and compassion that oftentimes attempting to get clean feels like trying to crawl out of a pit that seems to have no bottom. And while this is an understatement, it is a lonely and hopeless place to find yourself. 

If we realize that our tendency to shame people struggling with addiction instead of seeking how to help could lead to more loss of life, it should bring us to our knees in humility and make us think twice about how we approach this topic. 

As believers, we know that at the core of each person is their identity as a child of God. We also know that so many unhealthy and sinful choices and things around us threaten to drown that identity. Sometimes those things involve substance addiction, and sometimes that addiction leads to tragic loss of life. 
When God finds us trapped in addiction of any kind, He doesn't see a lost cause (amen!). Instead, God is heartbroken because He sees those He loves suffering deeply. They are trapped in darkness, and God wants nothing more than for His light to break in. 

Oftentimes, we're the ones who are supposed to usher in that light because of the Holy Spirit working through us. We can do this by becoming knowledgeable on this subject: learn the signs of addiction. Understand that overdoses are caused by prescription drugs and alcohol consumption, not just illegal substances. Become familiar with national and local resources that provide professional help. Offer emotional support to friends and family of those suffering with addiction or who are mourning loss due to overdose. 

One of the biggest hurdles for some will be changing the thoughts they have about those struggling with addiction. We must refuse to dehumanize them in our minds (or actions). Don't label someone as an addict before you even speak their name - no one is a drug or alcohol addict first and foremost, and we really twist God's view of us when that's the only thing we see. No one, absolutely no one, is too far gone to find freedom from addiction. God isn't abandoning them, and neither should we. We don't communicate this when we respond in disgust. 

This blog is by no means exhaustive, this is just a start. But I will close with this: as Christians, we have a part to play in reducing these numbers down to zero and spreading hope for transformation. Our God is a restorative God who wants holistic healing for those who are broken - which, if you think about it, is all of us in one way or another. 

For Further Reading 
https://www.overdoseday.com
https://www.cdc.gov/drugoverdose/deaths/index.html