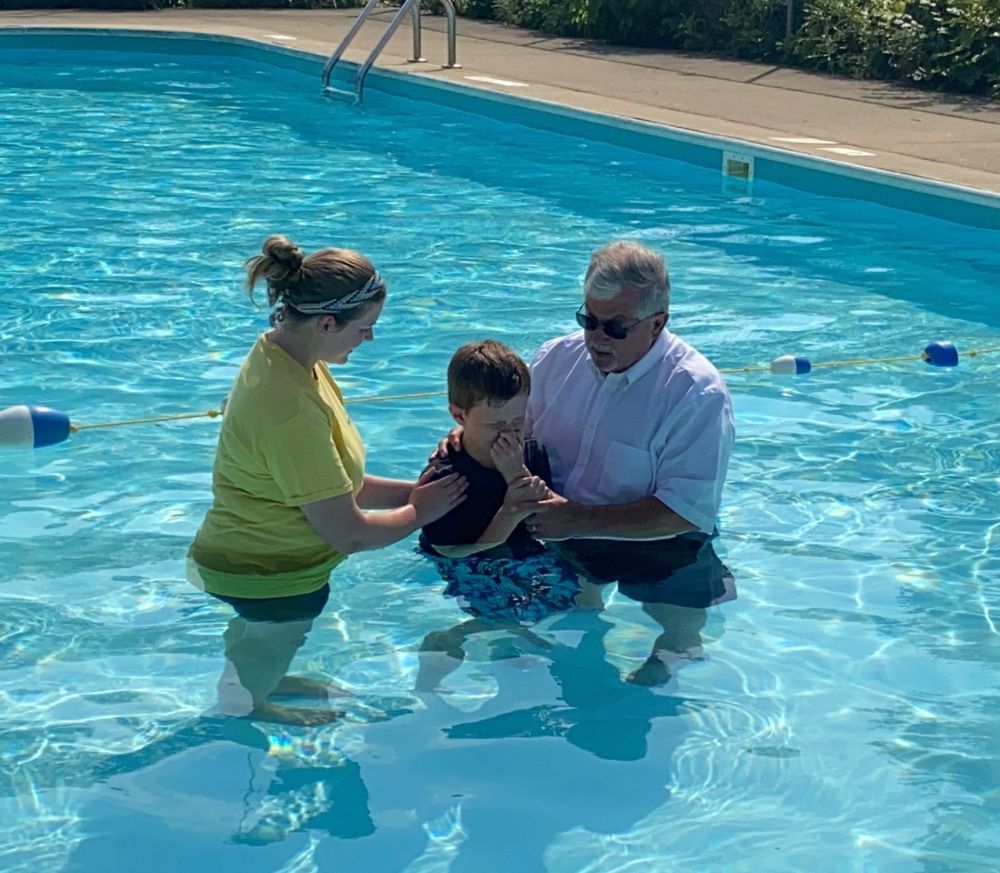 Godly Legacy
A few weeks ago we celebrated Legacy Sunday as a church. We sang lots of the good ol' hymns, put on our Sunday best, and transformed our foyer into a photo gallery filled with our families across generations. It is not an accident that this celebration coincided with Grandparents Day and a sermon about our value of cross-generational community. 

Our passage came from Deuteronomy chapter 6. Here are verses 4-6: "Hear, O Israel: The Lord our God, the Lord is one. Love the Lord your God with all your heart and with all your soul and with all your strength. These commandments that I give you today are to be on your hearts." The passage goes on to basically say: talk about this truth and the commands of God all the time. Teach, disciple, model loving God with everything you are. Make sure these commands are passed down to the next generation and the generation after that and the generation after that. 

Oftentimes we read passages like this and think, "yeah, parents definitely need to teach their kids about God." And while that is certainly one aspect of its meaning, this passage was really written to an entire nation; the responsibility was put on everyone, not just parents. If the stories of God's goodness and deliverance and holiness and law and mercy are not passed down, it is on everyone. The people of God were responsible to their families, yes, but to the rest of the nation of Israel as well. They were called to take community seriously. I can't help but think that's what God desires for the Church as well; isn't that what Paul meant when he said that if one part of the body celebrates or suffers, all celebrate or suffer with it (1 Corinthians 12:26)? 

During his sermon, Pastor Mark emphasized the importance of cross-generational relationships that are not necessarily connected by blood. He said in essence, "family is not about bloodline but has a lot to do with the blood of Christ." Just hours after hearing about this big-picture view of family and the Church, I got to experience the fruit of actually living that way. 

While this short explanation does not do the relationships justice whatsoever, I have an entire family in my life with whom I share no blood. They love me and have been a powerful example of God's love in my life. They always made sure I could be at church as a kid and a teen if I wanted to be (which was basically always…). They poured into my life in every healthy way possible. They opened their home to me. They hurt when I hurt and they celebrate when I celebrate. They are the embodiment of the kind of people who create the community described in this passage. 

During the afternoon of Legacy Sunday, I had the honor of helping to baptize a member of that family - a smart, kind, thoughtful, creative boy named Andrew who is like a nephew to me. Getting into that (freezing) pool and looking at him, I couldn't help but thank God over and over for the beautiful way He brought us into each other's lives. I was overwhelmed with gratitude for his grandparents, his parents, and his siblings. For the fact that now I can, in some small way, pour into Andrew's life like his family did for me. That he, too, can teach me about the God we serve. What did I do to deserve such love? 

To be honest, my whole church family growing up loved me fiercely and still do life with me to this day. I could talk about this for hours on end but have to keep it short here. Friends, it is worth it. It is worth it to see beyond your immediate family and to ask God, "who can I invite in?" It is worth it to not be content with saying, "they're not mine so I'm going to pretend I didn't just see that need." Of course, this is true both inside and outside of the Church. Godly legacy is about so much more than just how well you loved those connected to you by blood.