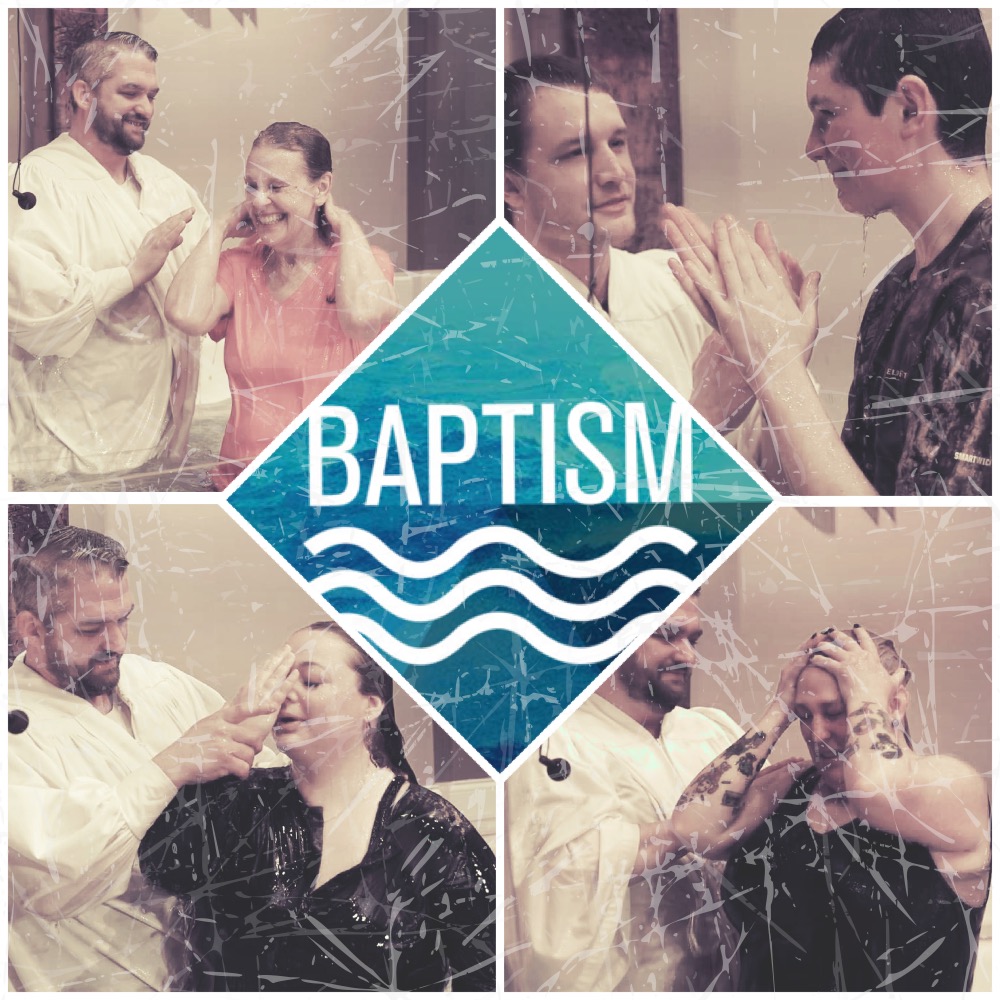 Baptized in Community
Without fail, I can't help but shed joy-filled tears and flash a huge smile when participating in baptism services. This last weekend, four believers in our church community, Hollie, Andrew, Laurin, and Wendy, made powerful declarations of God's saving grace in their lives as they were immersed in the waters of baptism. We were blessed to listen to their hearts as friends and family shared their courageous testimonies. Each story of faith was beautifully unique, yet all shared something powerful in common: God was at the center. 
Every time we celebrate with those who are taking this tangible step in their faith, it is an invitation to remember your own baptism. It is an invitation to reflect on where you are putting God in your life right now - at the center, or to the side? It is a time to remember God's endless pursuit of you, and the life you lived before surrendering everything. 
May we never cease to be in awe of God's pursuit! May we never forget that God is moving in and changing lives all around us! May we never take for granted that God's grace is prevenient: it goes before us. Our Creator is seeking a relationship with us before we even take our first breath. God is continuously drawing us close and offering endless love, forgiveness, and grace. God wants nothing more than for us to fall into this loving embrace and to live as new creations led by the Holy Spirit.
This new, baptized life is communal. This loving embrace is not just found in the arms of the Father, but in the arms of the family of believers. When we take Christ's vision for the Church seriously, we can't just observe a baptism, clap, go home, and forget. 
As the church body, we back up our joyful celebration in the moment someone emerges from the water with a long-term, relational commitment to our brothers and sisters both before and after their baptism. Did you catch that every single testimony read on Sunday involved the names and impacts of people who came alongside and discipled those being baptized? 
As the body, we should be declaring to these brothers and sisters, "You are family, and we are here for you. When you are struggling, we are all struggling. When you are flourishing, we are celebrating with you." It should be physically and spiritually impossible to see members of the body in pain, turn our heads, and say, "Not our problem."
True disciples of Jesus give of their time and resources to show radical love to their fellow believers. Remember, none of us could (or can) do this alone; our stories turned out the way they did (and are still being shaped) because of the loving influence of others who were willing to stand by our side through it all. 
NPNaz Church - as you reflect on the joyful celebration that took place on Sunday, I encourage you to remember your baptism and the decision you made to surrender it all to God. If you haven't been baptized and feel God stirring this commitment in your own life, never hesitate to reach out to anyone on staff. 
Hollie, Andrew, Laurin, Wendy - we are rejoicing with heaven over the decisions you have made to allow Christ to be Lord of your lives. Your church family loves you, and we want you to know you are not alone; we are on this journey with you, and we are in it for the long haul.