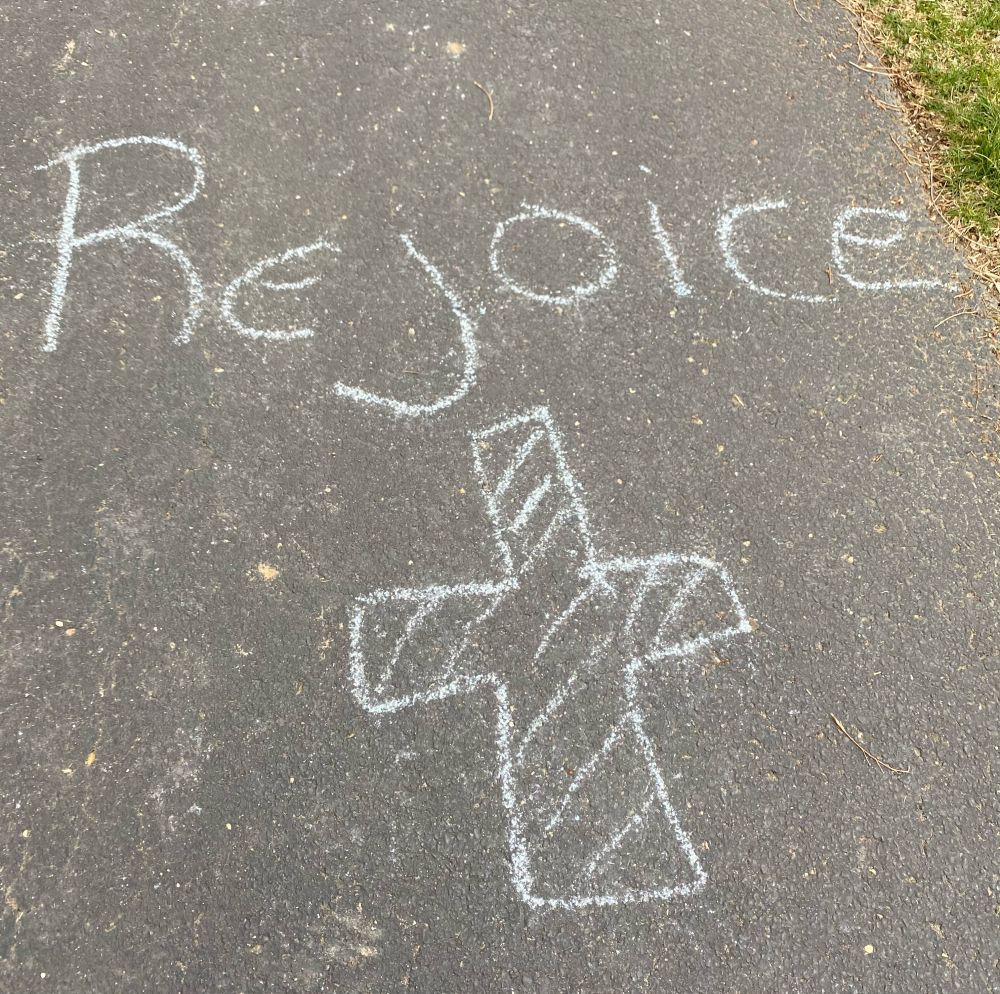 New Life All Around Us
It's time! Time to put away the puffy winter coats, to sip your morning coffee on the porch again, and for the sound of singing birds to replace the silence of snow falling. If you're like me, it's also time to roll down the car windows and crank up the music. After the 500+ months of our Ohio winter, we deserve this, right? (Don't get me wrong - I love experiencing all four seasons in their fullness, but I'd appreciate a more even distribution of time to each season…) 

While I often daydream during the winter months of an environment free from the cut-to-the-bone cold, there is something beautiful about experiencing the thawing and slowly seeing creation take on new life. The blooming flowers, the sun and warm rain on my skin, and yes, even the bugs reappearing (and the resulting increase of screams from seeing spiders in my house). 

Last spring, this thawing took place during a very confusing time. When my husband and I were working mostly from home due to the pandemic, we took walks through our neighborhood to break up the days. Even in the midst of the new life emerging all around us, it was easy to let loneliness and worry about the unknown creep in. As we traveled the sidewalks, we came across many encouraging chalk-drawn creations including the one pictured. Looking back, I think the children in our area realized that some of their neighbors may have been in need of a little extra help finding hope around them last spring, and they did something about it. Their messages were a blessing to me, and helped to replace some of my weariness with joy. 

During this season of Lent, we have been invited to examine what is taking our focus off the only one worthy of our worship and surrender, and to do the oftentimes difficult work of stripping away those hindrances. We have been reminded through that process that true life comes only from God.

Some of us are approaching the end of Lent and the celebration of Jesus' resurrection filled with hope and with eyes ready to see the new life of God's Kingdom all around us. Others are having trouble finding any reason for hope at all or seeing any light in the darkness. They are struggling to see the signs of life all around and are fixated instead on illness, the lingering pandemic, the loss of a job, division, broken relationships, the desires of our flesh. It can feel hopeless. It can feel like missing out on the thawing of spring and being stuck in the death of winter. 

Like our neighborhood children seeking to provide encouragement and to redirect attention toward the beauty, may we find ways to point the hopeless around us toward our life-giving God. May we take the time to draw on the sidewalk; to extend a hand, put a smile on someone's face, share our testimony, bear the burdens of our brothers and sisters, and in all seasons give thanks and praise for our new life in Christ.